Fingerprints of basildon
by Mike Young
69 – 71, market pavement, basildon town centre SS14 1DE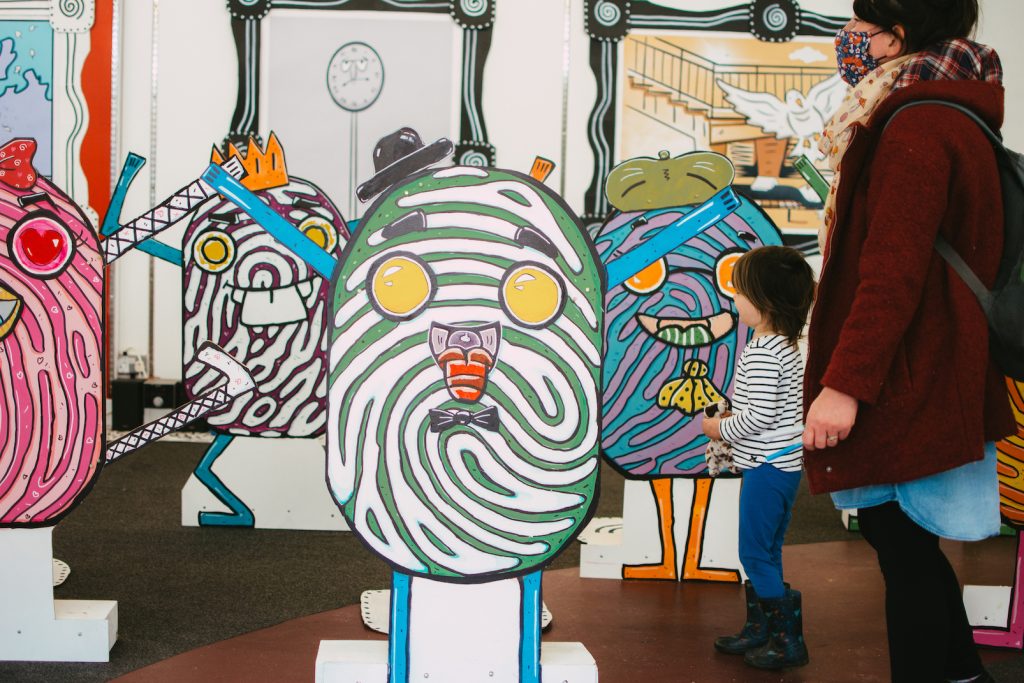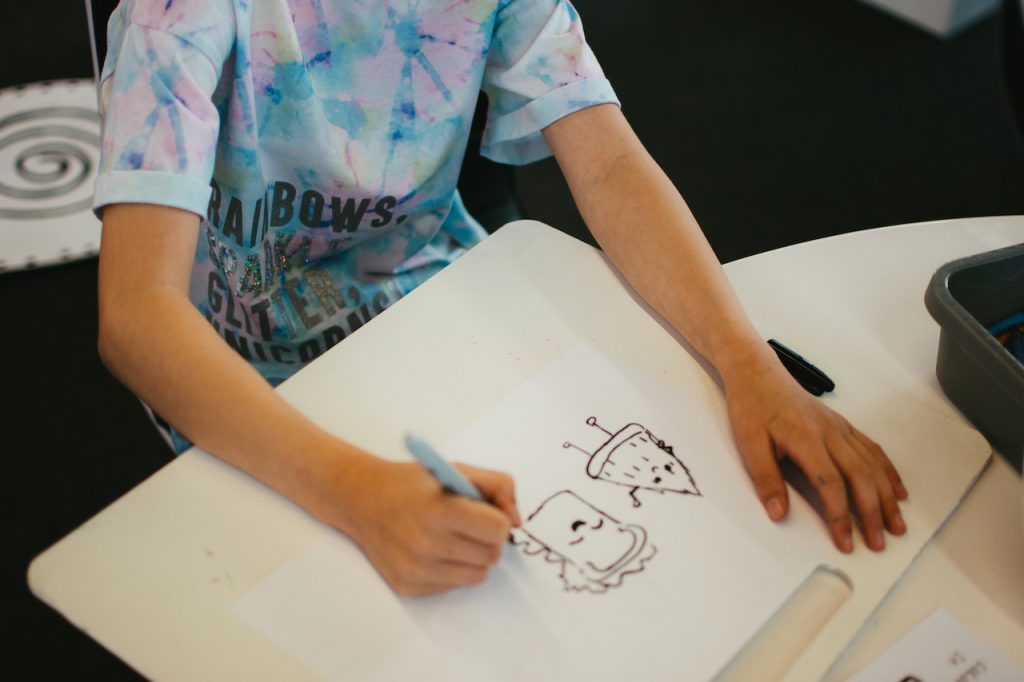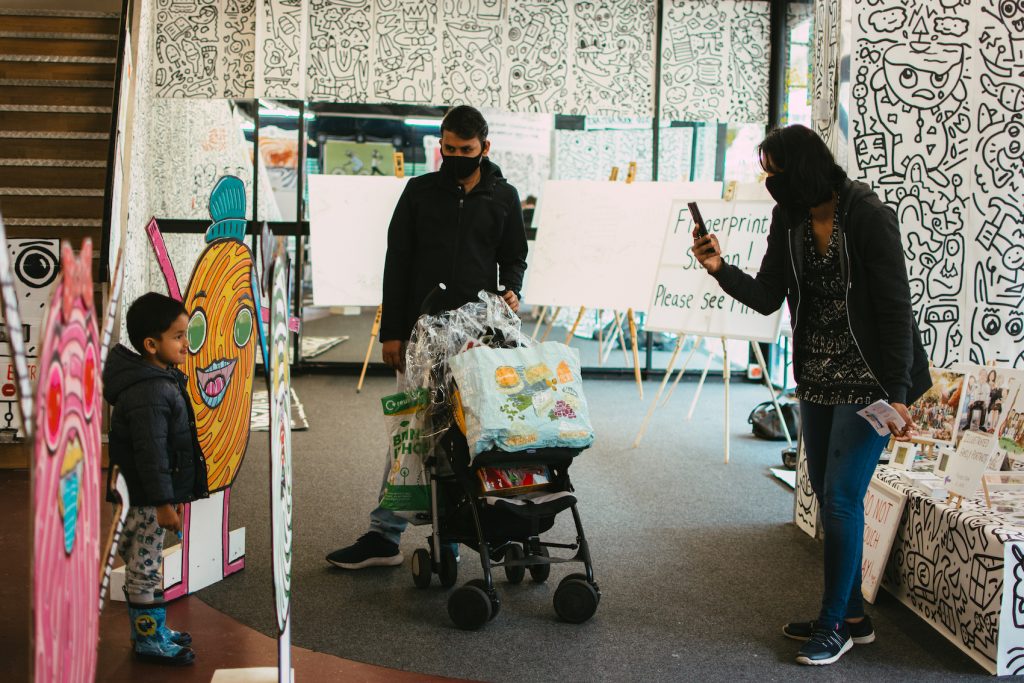 Fingerprints of Basildon, invites YOU, the local community to come and help create a series of artworks, by adding their fingerprints onto a cartoon depiction of Basildon and other local areas . Their fingerprints will then be turned into their own little characters and will bring the artwork to life.
In addition to this , Mike will be teaching the art of Scribbling to anyone who wants to learn and again will invite local residents to help create a series of art pieces by scribbling their favourite things about Basildon and Essex life – thus capturing a towns collective thoughts, ideas and scribbles.
You don't need to be "good at art". Fingerprints of Basildon is aimed at all levels and is meant as a way of getting us back into that child mindset of creativity, curiosity as a connection with others!
Opening Times
Saturdays: 9.30am – 4.30pm
10am, 12pm, 2pm, 4pm: Scribbling Masterclass
Sunday 27th: 9.30am – 1.00pm  
10am, 12pm, 2pm, 4pm: Scribbling Masterclass
Suitable for all ages. No booking required, just turn up.
About Mike Young
Hi, my name is Mike Young and I'm a local Artist and Illustrator . I've lived in and around Billericay and Basildon all my life and I love the community aspects of my home towns. I've started my own business called Family Scribbles which provides illustrated family portraits for any and every occasion. I've also expanded my artwork to include children books commissions , poster and logo design, branding, animation and much more. I love telling stories through community and culture and my purpose is to try to connect as many people as possible through my scribbles.
ACTIVITIES
Inside the space you can find two workstations – one where youll be able your fingerprint to the cartoon depictions of Essex and one where you can add scribbles to artwork capturing the towns collective doodled thoughts.
There will also be a breakout area where you can sit and practice your scribbling techniques. Working sheets and examples will be provided along with paper and pens. Mike will also be giving a few quick scribble tutorials here and there to help feed people's creativity and improve skills.
Mike would love to see anyone who is in the area and wants to come down and have a go!
First 20 visitors of the day gets to leave with a FREE goodie bag!