What's On
Over the coming weeks Basildon Town Centre is set to burst with creative happenings and endeavours. Chosen by local people, for local people, we are delighted to be hosting an eclectic, exciting and down right amazing programme of activity that everybody can enjoy. Scroll down and feast your eyes upon what's happening in Basildon Town Centre over May and June of this year!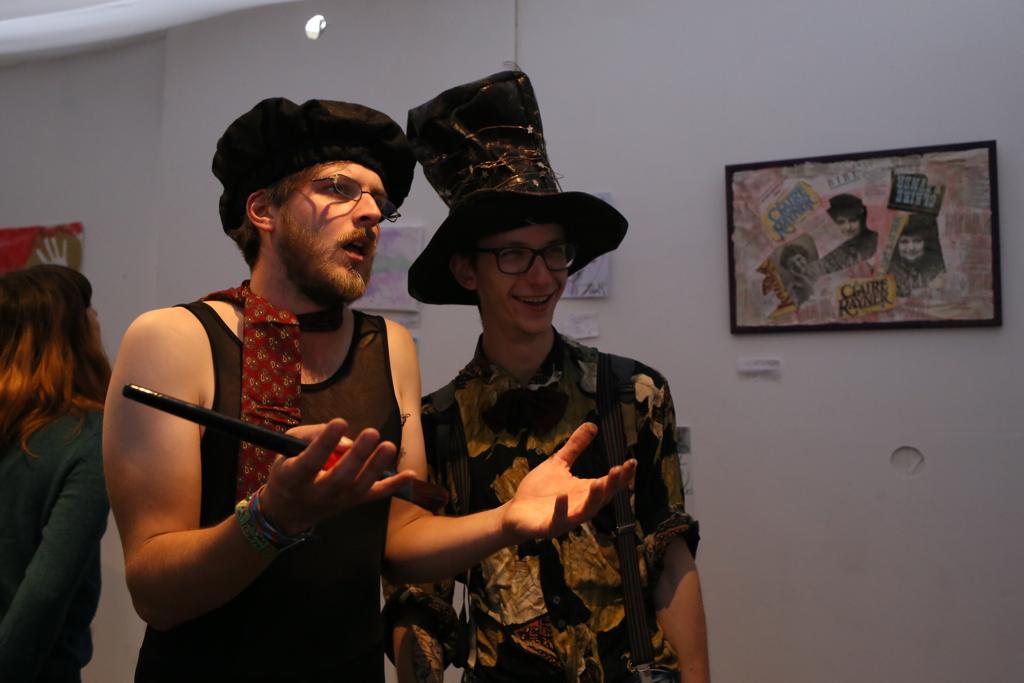 THE TAT MODERN
Unleash your inner artist! Join the larger than life 6FootStories at their interactive, spoof art gallery, the tat modern and try your hand at elbow painting, cuddly toy life drawing and a whole lot more. a place to be playful, messy and have your 15 minutes of fame!
BASILDON AUDIO VISUAL MUSIC MACHINE
Step aside tik tok the audio visual music machine is here! Be part of the next basildon music hit with little more than an empty tin can, a phone and the basildon audio visual music machine. whether you are a musical genius or sing like a cat you can be part of a band with thousands of other basildon residents by uploading a short video clip and mashing it up with sounds and videos from across the borough.
FINGERPRINTS OF BASILDON
Put you fingerprint on Basildon! Local artist Mike Young and creator of the ever popular 'family scribbles' brand, invites you to join him in creating an interactive art work of basildon borough and its towns. You'll not only get a chance to add your mark to this borough wide masterpiece, but you can also enjoy a tutorial on how to enhance your scribbles!
KIDS BUSINESS
Ever had your hair cut by an 8 year old?!? Enter the new star of the high street…' Kids Business', a wild and wonderful new shop conjured up by the kids who live in basildon. Harnessing the flamboyant imagination of children and developing the next generation of entrepreneurs, 'kids business' let's your children lose on the high street. Bakery, bank, cafe, or even unicorn specialists, that is up to them!
MAGICAL CREATURES
Using a bespoke online app, we hand over the creative reins to you! Whether you're old or young, a talented artist or an enthusiastic wannabe, you can get involved and design your own quirky, beautiful and mystical creatures to inhabit the high street. Coming to life in fantastical window displays, projection mapping will be used to animate your creatures, transforming basildon into an otherworldly theatrical set where a kingdom of magical beings will be brought to life.
NEW TOWN PORTRAITS
From the creator of 'Essex Chronicles' and 'Essexism', we bring you 'New Town Portraits'. drop in to Mark Massey's professional photography studio to have your photo taken and become one of the faces representing the real basildon. New Town Portraits will showcase your faces in an ever evolving exhibition of photographs, documenting a moment in time, highlighting the rich diversity of basildon and its residents.
WHEN I SAY ESSEX, WHAT DO YOU SEE?
Collaborating with basildon residents to tell both familiar and undiscovered stories, 'When you say Essex, what do you see?' showcases an anthology of short films, monologues & poems in the centre of town. An immersive video installation, this cutting edge work presents and broadens the facets of diverse history, posing a re-identification of the identity of Essex and its history.