Kids Business
by Hunt & Darton
5 Market pavement, basildon town centre ss14 1DD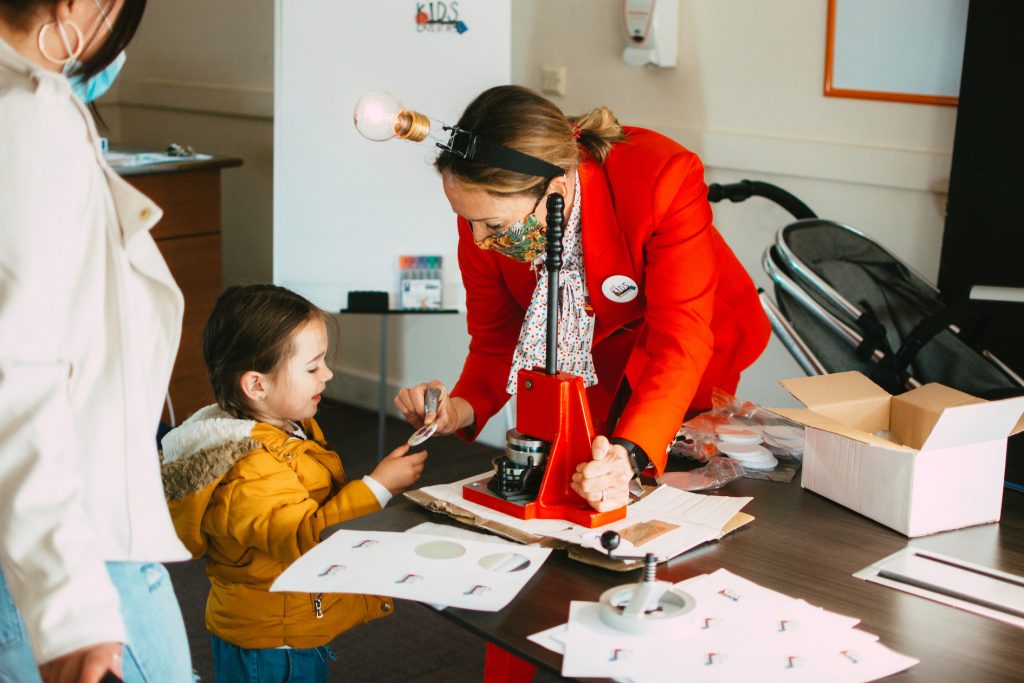 ***PUBLIC ANNOUCEMNT***
ITS OFFICIAL! Kids Business will be bringing the RAINBOW SHOP to Basildon town centre, powered by kids and for everyone!
Open for business over the coming weekends, expect lots of fun, performances, badges, cake and RAINBOWS.
Move aside Primark. Greggs who? M&S! Never heard of you! Enter the new star of the high street…'kids business', a wild and wonderful new shop conjured up by the kids who live in basildon. 
Harnessing the flamboyant imagination of children and developing the next generation of entrepreneurs, 'kids business' let's your children lose on the high street.
Bakery, bank, cafe, or even unicorn specialists, that is up to them. ever had your hair cut by an 8 year old?!? we will dare to listen and dare to dream even to the wildest of ideas.
Opening Times
Recruitment days
Kids Business is suitable for children aged 6 – 10 years old. If your child would like to participate, they should visit during a recruitment day to find out more and register.
Saturday 22nd May: 11am-3pm
Sat 29th – Sun 30th May: 11am-3pm
Participant Workshops
Friday 28th May: 4pm-5.30pm
Thurs 3rd & Fri 4th June: 11am-12.30pm & 2pm-3.30pm
Sat 5th & Sun 6th June: 11am -12.30pm & 2pm-3.30pm
The Rainbow Shop – Open to the public
Sat 12th & Sun 13th June: 12pm – 4pm
Sat 19th & Sun 20th June: 12pm – 4pm
Sat 26th June: 12pm – 4pm
About Hunt & Darton
We are Hunt & Darton, two friends on a mission to play, make art and create entertaining experiences. We aim to inspire communities whilst being inspired and collaboratively reimagining the day-to-day world we live in through kindness, frankness, laughter and a large serving of Art. To this day our practice focuses on people and how much we all get from the creative process but also creating work of national and international quality that we can all be proud of
VOLUNTEER AT THE RAINBOW SHOP!
We are looking for volunteers aged 5-15 to perform and work in our pop up
shop – The Rainbow Shop dreamt up by the young minds of Basildon and engineered by the award winning duo live art duo Hunt & Darton.

What to expect;
Fun, educational and theatrical.

There are several roles the young volunteers can move between and we would encourage this to keep them active and engaged. From performing in the immersive rainbow shop itself to selling rainbow badges and cake in the shop for the shop. All guided by H&D and learning all about how to run a business for real.
Wear rainbow gear but costume can be provided.
Activities
To kick off our journey of building a fully functional shop business with young locals we invite families to join us for inspirational badge making at our launch weekend Saturday 22nd May. Pop in to see us and we will let you know all about what's going on and how to get involved whilst making fun badges for everyone to wear with pride around town.
Kids Business will be running a series of workshops to grow ideas, cultivate skills, and bring to fruition the creation of a new business, democratically conjured up through the imagination of a group of kids and locals. Be it a bank, barbers, bakery that is up to them.